Having spent close to 13 years as an adult educator, driving organization and corporate performance through learning and development activities, experiential learning by far engages adult learners more then any other platform I have chosen in delivering training programs. You would realize by now, the powerpoint can easily bore your learners, likewise your talk will start to sound like a broken pipe resulting in you losing your learners who would rather spend time with the ZZZZ monsters with their eyes open.
Hence a good grasp of understanding key concepts in experiential learning will help you to augment your training program with activities that will get them out of their seats. Learners can do an activity that co-relates to the objectives of the lesson that you are facilitating. Its about engaging your participants constructively. With experiential activities,you will be able to engage your learner, provided you are able to link the activity with the concepts you want to bring across. Then again do not hide behind the experience and let the experience speak for itself. There is an inherent need on part of the facilitator to facilitate a discussion on key learning outcomes that came out of the session.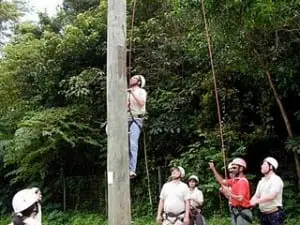 For the past 1 year we have been contracted to conduct Panasonic's experiential learning programs, that includes the use of a ropes course and the low elements. This is one program, where some participants are reluctant to attend as it includes the use of strenuous activities and you will be in the outdoors for at least 60% of the day. Here's one remark that came about as a result of our approach taken in running experiential activities. Lester, on day's end remarked, "I would not have taken part in the activities and this was one program I wanted to put off for a long time, due to the use of the ropes course. Surprisingly, I took part in all the activities today, because of Ebnu's assurance that I had a choice in choosing to take up the tasks presented." Hence, here's rule number 1 and essentially one of the most important rule for the day when you start your session.
It has to be; "Challenge by Choice" and participants can choose to withdraw at anytime they choose and this decision must be respected by their peers.
Don't just say it, explain it as you facilitate this concept before you start the ropes course for the day.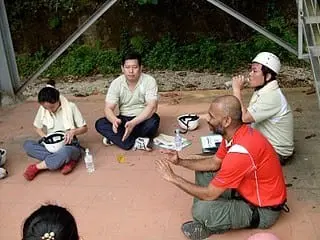 Teamworkbound has organized experiential activities for adult participants, ensuring all aspects of the safety systems have been looked into. We hold current certifications to use Ministry of Education's Adventure centres as a cerified EFI. Do get in touch with us should you want to use a ropes' course with a team of experiential learning experts. We will be able to deliver debriefs that are spot on for adult participants.
Here is the link to get in touch with us
Related Posts
Top 10 activities
This blog will showcase top 10 experiential activities that we have conducted in our training programs. Included are models associated with experiential learning, team dynamics, understanding personality and leadership. We will showcase crisp summary of good books we have read on this blog as well.
Ebnu Etheris
MA.IDT and B. Ed & Trn
Founder Teamworkbound
Magazine Feature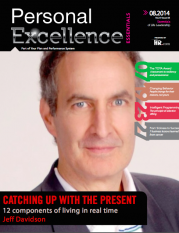 Personal Excellence Magazine (Aug 2014 issue) based in Canada featured our article.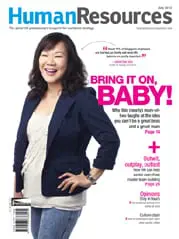 Human Resources Magazine (July 2012 issue), featured Teamwork Bound views on what it takes to engage senior managers.
Our Evaluations
Get started with Teamwork Bound
Want to learn what Teamwork Bound can do for you? See for yourself with a free trial, tests and short in house speaking engagements. We will assure you that our program evaluations meet 85% percentile score, failing which we will not charge for our training sessions.