We use visual maps, and provide graphic facilitation for our strategy planning facilitation workshops. We develop our training programs, using engaging experiential activities, models and visuals. We create our very own visual images that we use in our strategy planning sessions. Here are some visuals that we have used in our programs. Visual imagery helps teams come together, to achieve consensus. When big picture decision making process are needed using visuals helps a lot. Here are some of the images we have used.
Dun set up for failure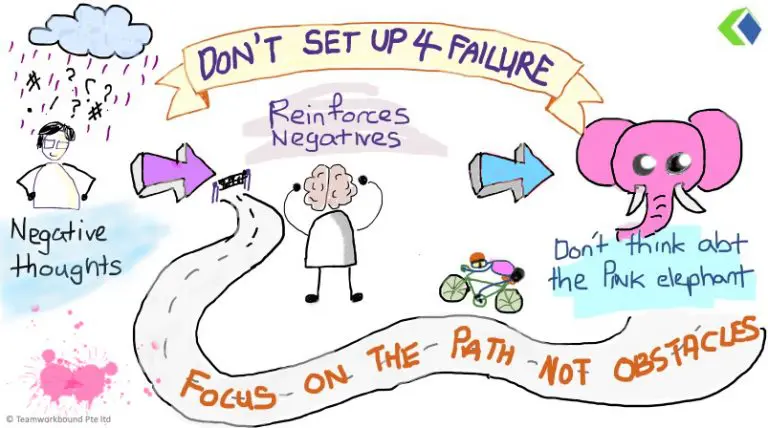 Reaffirm positives
We use visual mapping to bring life to an idea. A concept or an idea can be transformed to create better understanding amongst the stake holders. Here's one that we drew based on a Harvard Business Review article.
Optimists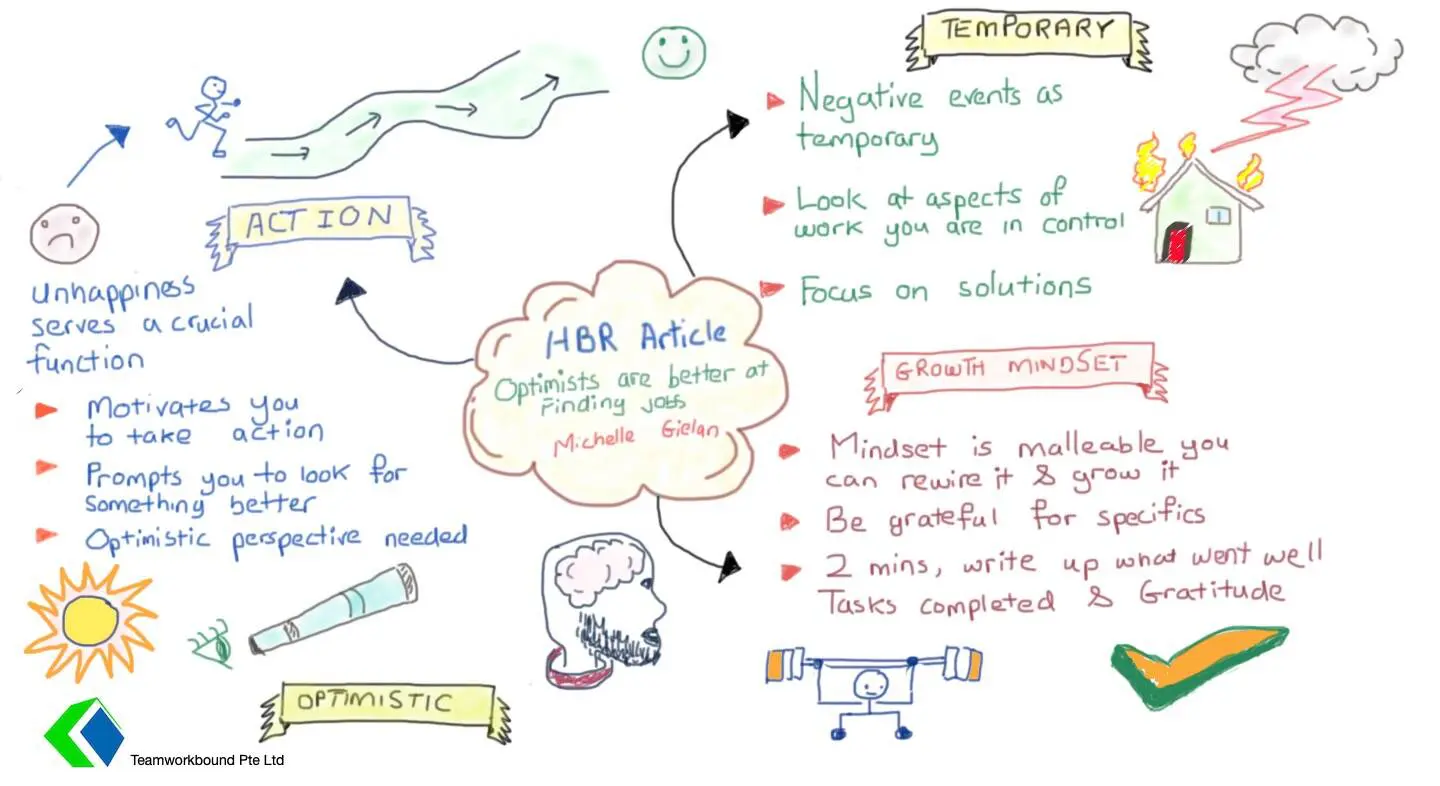 Optimists are better in finding a job
Vision, mission, values and purpose are building blocks on what you want to achieve in your strategy planning sessions. We get you to think out loud, your mission statements and help you align that with your overall strategies. This includes creating tangible goals and time lines to get pass that goal post.
Vision, mission and values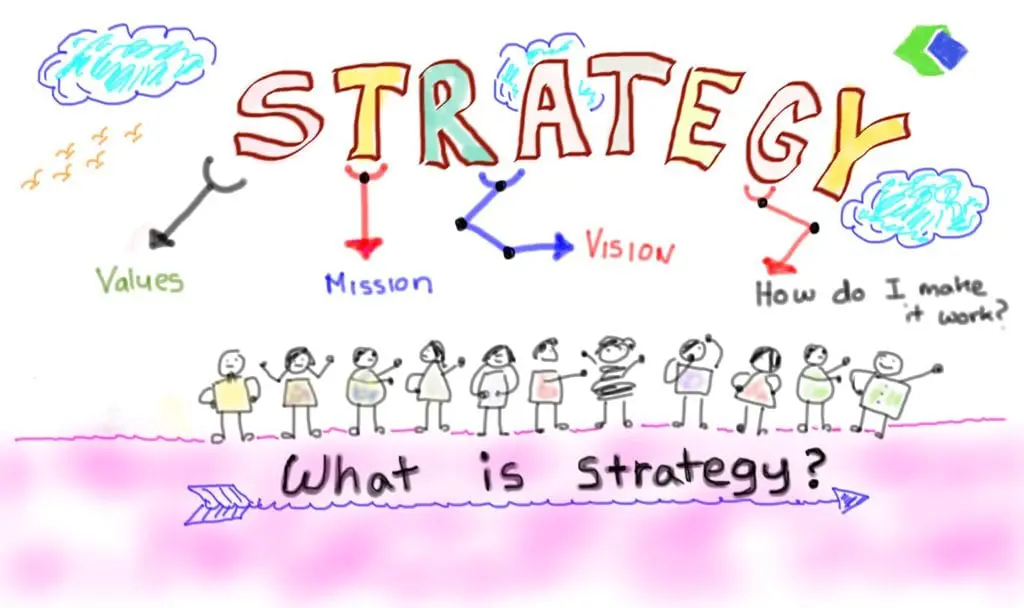 Vision, mission and values
Visual imagery is very powerful in a facilitation session. Rather than just talk, it allows for others to see perspectives thats very different from yours. In our session, we have achieved critical "ah ha" moments to understand what worked and what didn't. A blend of top notch facilitation, experiential tasks linked to strategy and visual is a portent mix that we bring into our program.
What gives us energy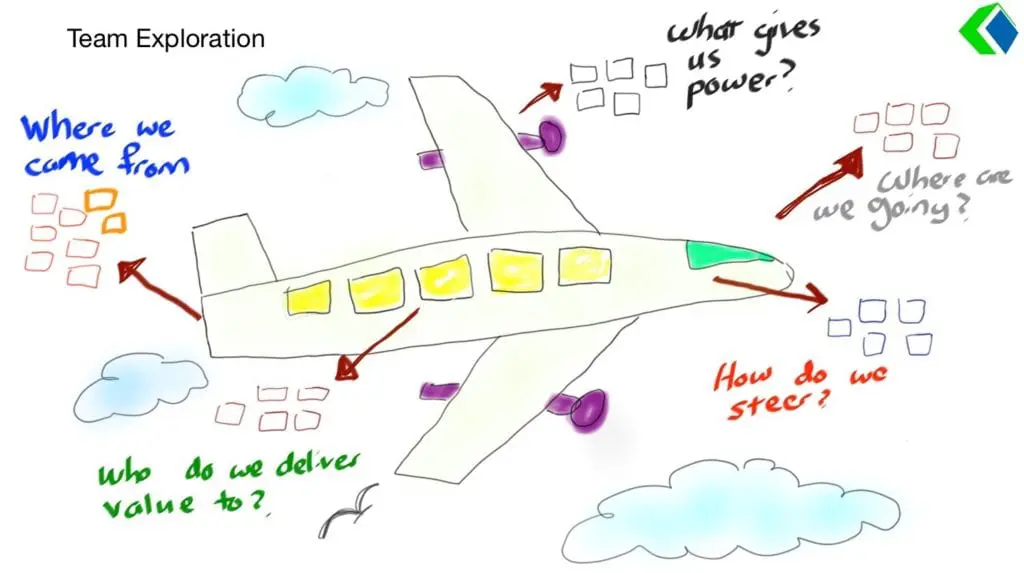 Hey! Get in touch with us
Get in touch with us, for programs centred on organisational development. From having a visual images facilitator to an OD consultant, do drop us an e-mail at, office@teamworkbound.com
Related Posts
Top 10 activities
This blog will showcase top 10 experiential activities that we have conducted in our training programs. Included are models associated with experiential learning, team dynamics, understanding personality and leadership. We will showcase crisp summary of good books we have read on this blog as well.
Ebnu Etheris
MA.IDT and B. Ed & Trn
Founder Teamworkbound
Magazine Feature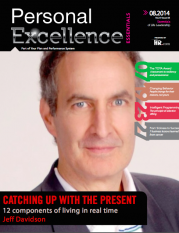 Personal Excellence Magazine (Aug 2014 issue) based in Canada featured our article.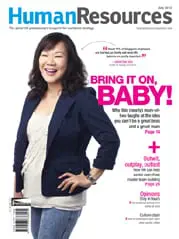 Human Resources Magazine (July 2012 issue), featured Teamwork Bound views on what it takes to engage senior managers.
Our Evaluations
Get started with Teamwork Bound
Want to learn what Teamwork Bound can do for you? See for yourself with a free trial, tests and short in house speaking engagements. We will assure you that our program evaluations meet 85% percentile score, failing which we will not charge for our training sessions.