DISC Communication styles
Last week, I delivered a project on DISC communication styles for my Toastmaster' club members. What I wanted to do was to educate my members on how you to use DISC to understand communication styles of the people they interact with. I decided to record that session as well. Heres, an unfiltered overview of understanding the 4 different communication styles using DISC. My 2nd webinar to date, I was able to do.
DISC Comm Style Card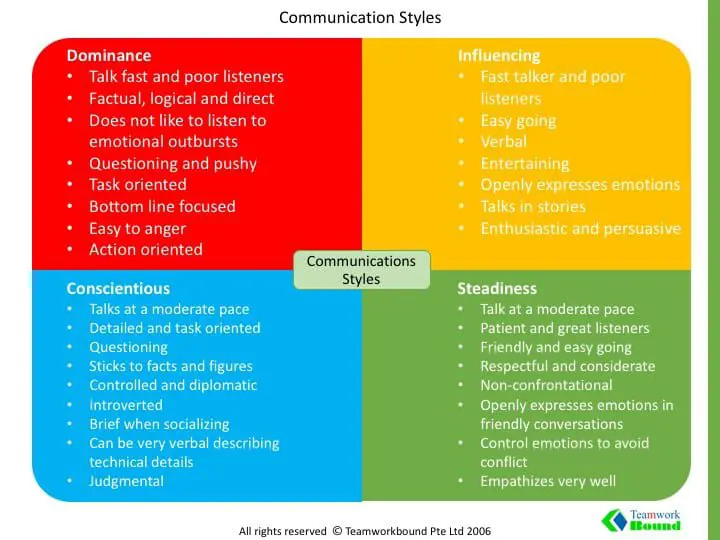 DISC communication styles
Why contact us
We have worked with the Command Directorate of Singapore Prison Service. Instructor Pilots and Management Pilots from SilkAir. The entire Senior Team of ARA Asset Management and their staff. Do get in touch with us for a robust program, that underlines behavioural insights and how you can use it to address strategy and team performance. Or call us at +65 6315 2587
Related Posts
Last week, we started our in person training programs. For Singapore Tourism Board, we conducted a half day training session that involved DISC personality traits and Team building. 35 participants in all attended this program. We provide one of the most comprehensive DISC training program in Singapore.

This blog showcases the journal article by Dr. Tom Henkel Phd. This article featured the study conducted by Embry Riddle Aeronautical University on 753 Managers who attended their advanced leadership program and completed the DISC assessment.
Top 10 activities
This blog will showcase top 10 experiential activities that we have conducted in our training programs. Included are models associated with experiential learning, team dynamics, understanding personality and leadership. We will showcase crisp summary of good books we have read on this blog as well.
Ebnu Etheris
MA.IDT and B. Ed & Trn
Founder Teamworkbound
Magazine Feature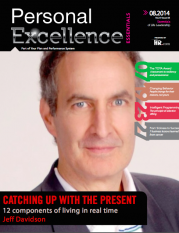 Personal Excellence Magazine (Aug 2014 issue) based in Canada featured our article.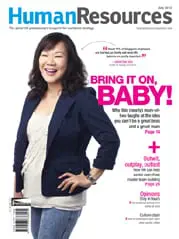 Human Resources Magazine (July 2012 issue), featured Teamwork Bound views on what it takes to engage senior managers.
Our Evaluations
Get started with Teamwork Bound
Want to learn what Teamwork Bound can do for you? See for yourself with a free trial, tests and short in house speaking engagements. We will assure you that our program evaluations meet 85% percentile score, failing which we will not charge for our training sessions.