Featured by the Institute of Adult Learning
Last year we embarked on a goal to create a robust and interactive blended program for our curriculums. We applied for the Inno Dev grant through the Institute of Adult Learning. After that, we were assigned to Dr. Michael Choy, who coached me and my team member Aphroz, to digitalize our core program DISC personality traits. Dr. Michael Choy's help was spot on as he guided us to be featured by Institute of adult learning;
Develop a storyboard
Scaffold the contents into manageable bites
Includes interactive videos
Most importantly become experts in using Canvas as an e-learning suite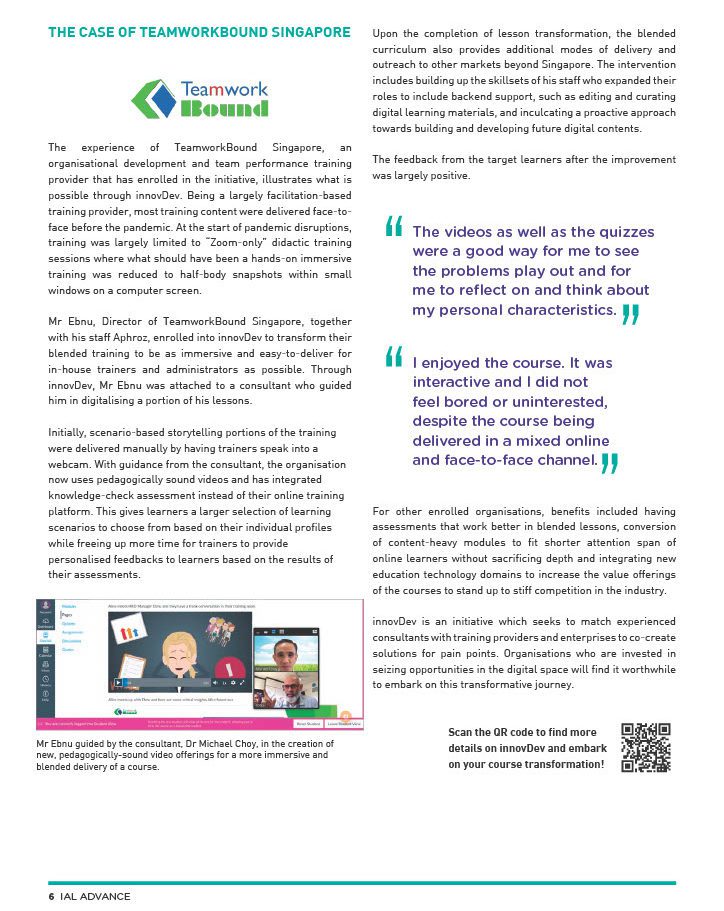 Our DISC program that we conduct now is complemented by the e-learning suite that we use in Canvas. Learners can log in to our materials using their e-mail and password. The modules have been developed to be interactive and engaging using a realistic case-based scenario. We have become embolden with the success of having acquired this skill. More importantly, the master's thesis I wrote on Blended learning in 2006 with hindsight is what we now offer to clients. In the next 4 weeks I am looking forward to completing the curriculum for Belbin.
Related Posts
Top 10 activities
This blog will showcase top 10 experiential activities that we have conducted in our training programs. Included are models associated with experiential learning, team dynamics, understanding personality and leadership. We will showcase crisp summary of good books we have read on this blog as well.
Ebnu Etheris
MA.IDT and B. Ed & Trn
Founder Teamworkbound
Magazine Feature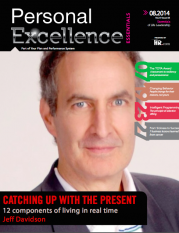 Personal Excellence Magazine (Aug 2014 issue) based in Canada featured our article.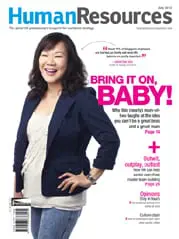 Human Resources Magazine (July 2012 issue), featured Teamwork Bound views on what it takes to engage senior managers.
Our Evaluations
Get started with Teamwork Bound
Want to learn what Teamwork Bound can do for you? See for yourself with a free trial, tests and short in house speaking engagements. We will assure you that our program evaluations meet 85% percentile score, failing which we will not charge for our training sessions.