You have your learners in place in the seminar room. You have with you 20 or more starry eyed learners looking at you and you step forward to introduce yourself to start the training session. Your Generation Y learners are starring you down and they occasionally toggle with their smart phones too. You are turning back with nervousness to glimpse the learning outcomes you have wriiten down in the power point and from the corner of your eye you see one participant yawning. It was a loud yawn and it is taking a contagion effect on you too as others start to look down on their notes and wait in line to get in to the world of sheer boredom and sleep. Don't despair you can do something about it and yes that is why we use energizers to get people up and about and get excited about what you as a facilitator is waiting to present.
An energizer activity is also known as an icebreaker. Hence in this instance, using an appropriate energizer will help in facilitating your class. It creates energy, activity and focus. In this blog I would like to share with you an energizer activity that will excite all your participants, be it adults or students. It will create movement, laughter, excitement and most importantly it will be fun. I first documented this activity learning the nuances and rules from a group of kids when I worked as an Assistant Lecturer at National Community Leadership Training Institute. That was 20 years ago. Here is a video clip of this activity that we have created for you. View the clip and we will also share with you the simple notes on how you can do the same with your training program and yes, you dun need to feel nervous this time round.
Activity : Squirrel
Participants: Indoors and outdoors, from 20 -100
Activity instructions:
– Get all the participants to team up into groups of 3 people to a Team (Forming Triads) …. you will get many groups of 3s
– Get two people in each team to extend their hands outwards and hold each others hands, as you have seen in the clip. This pair is known as the "trees"
– Position the third person between this two and he becomes the "squirrel". The simple adage, the squirrel found in the trees.
– If you have 2 or 1 person left over and are not able to form this group of 3, it is fine cos they will be the ones shouting out the commands.
When the command "Hunter" is shouted, the squirrels must move out of their trees move to another tree. As the command is shouted out, the folks who shouted the command will compete for a space amongst the trees, hence you will have a situation where 2 more people are caught without a place to go and they can shout out the command again
– When the command "Fire" is shouted, the "trees" must move out of their spot and move to another squirrel. The "squirrels" must stay where they are when this happens. As the command is shouted out, the folks who shouted the command will compete for a space amongst the squirrels, hence you will have a situation where 2 more people are caught without a place to go and they can shout out the next command and so forth. Comprehende!!
– When the command "Earthquake" is shouted, the "trees" and "squirrels" must move out of their spot. This where you have a complete pandemonium, where a "tree" can become a "squirrel" and vice versa. Hey it is an ice breaker, so go easy on the rules, you need not be strict with it.
There you are, you have both a video clip and instructions to guide you, so do forward it to your friends and share it on facebook if you want to. Contact us if you need any help with this activity and we will guide you too.
Related Posts
Here is a quick youtube tutorial on incorporating Kahoot in your training programs. Using tech to facilitate training sessions. From icebreakers to team building using Kahoot can happen in face to face sessions too.

Active book dialogue is an experiential learning technique that you can use to engage participants. We share the approach here. Leave us a comment or two and share with your experience using this.
Top 10 activities
This blog will showcase top 10 experiential activities that we have conducted in our training programs. Included are models associated with experiential learning, team dynamics, understanding personality and leadership. We will showcase crisp summary of good books we have read on this blog as well.
Ebnu Etheris
MA.IDT and B. Ed & Trn
Founder Teamworkbound
Magazine Feature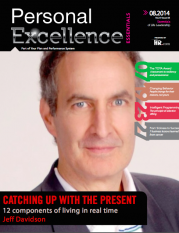 Personal Excellence Magazine (Aug 2014 issue) based in Canada featured our article.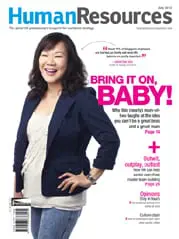 Human Resources Magazine (July 2012 issue), featured Teamwork Bound views on what it takes to engage senior managers.
Our Evaluations
Get started with Teamwork Bound
Want to learn what Teamwork Bound can do for you? See for yourself with a free trial, tests and short in house speaking engagements. We will assure you that our program evaluations meet 85% percentile score, failing which we will not charge for our training sessions.