Department Strategy Planning Using Belbin
Every strategy meeting starts with the departmental goals mapped. As you start these planning sessions, do consider an approach that will allow you to assemble the best team in place to meet these needs. Belbin 9 Team roles will provide you with the much needed clues you need to work towards business goals. Here are the flip chart overviews of the 3 distinct styles clustered together.
Action oriented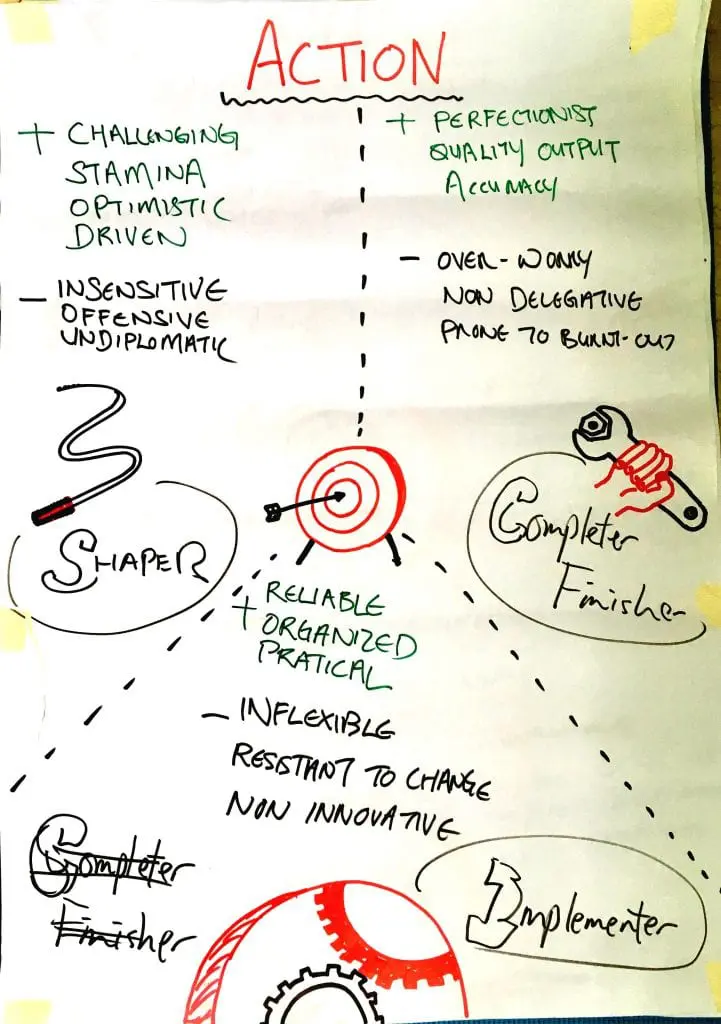 Task centric individuals described as Shaper, Implementer and Completer finisher.
Cognitive centred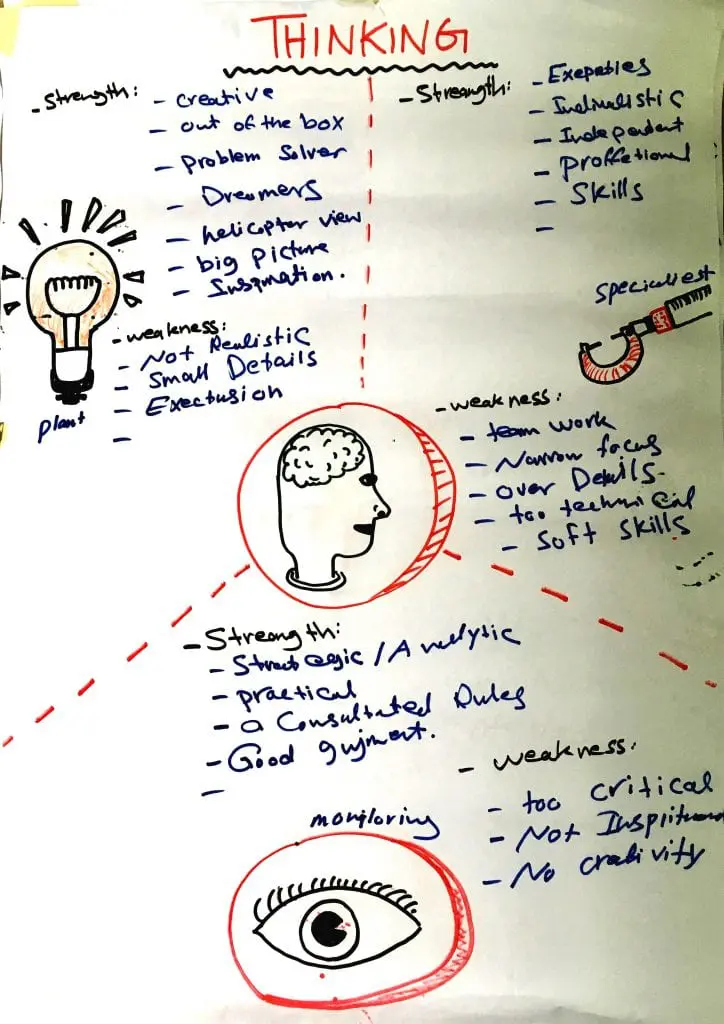 3 different team roles
Team members who are described as thinkers and cognitively inclined. Plant, Specialist and Monitor Evaluater. 3 distinct roles that are associated with the thinkers in your team.
People centred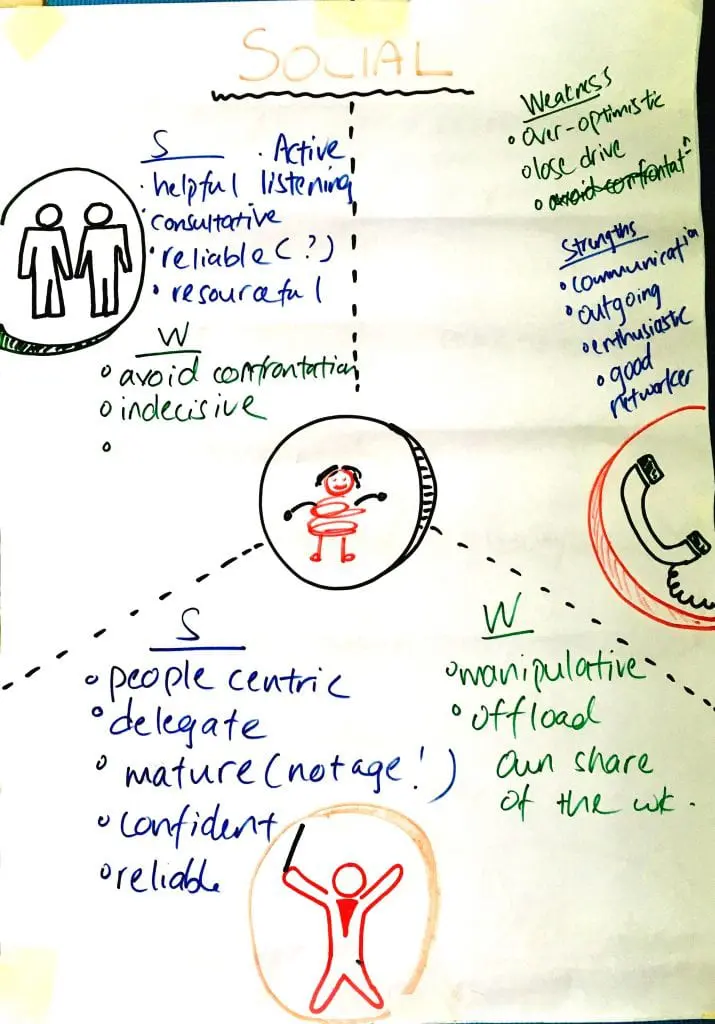 People centric or socially inclined team members are needed in a team as well. Belbin describes them as, Coordinater, Resource Investigator and Teamworker.
Belbin report
The Belbin reports generated looks at you from the outside in, using work as a central platform. Experiments conducted by Henley Business School has constantly shown balanced teams doing better than one that is lob sided. We conducted a similar experiment in our program. Specifically, in the context of "Department Strategy planning using Belbin," teams with a balance of roles from all three clusters outperformed others, achieving the highest scores in a problem-solving task.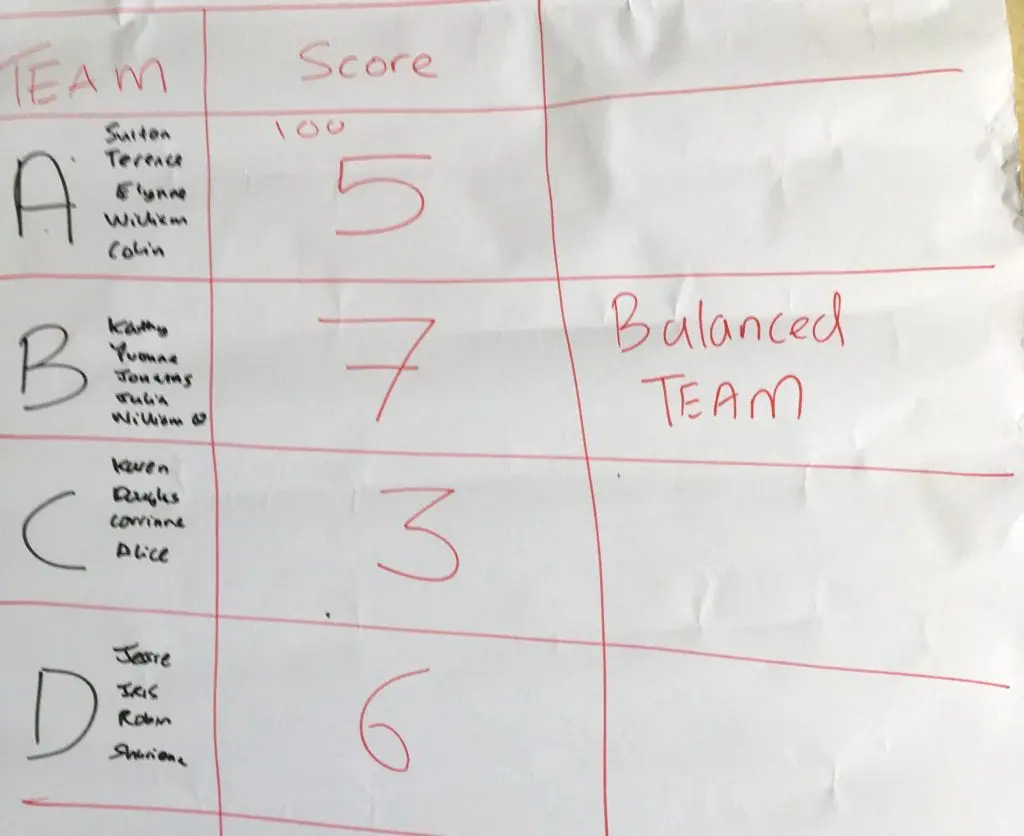 For a robust tool that can be incorporated into your training session, do get in touch with us for a Belbin program in Singapore, Indonesia, India or Malaysia.
Contact us +65 63152587 or e-mail us at office@teamworkbound.com, for programs centred on Belbin Team roles, personality insights, change management and leadership development
Related Posts
Looking to improve team dynamics? Explore Belbin in Singapore with teamworkbound and learn how to maximize productivity and harmony in your workplace.

Belbin program that we conducted in Singapore. We use this tool to help teams build trust. A robust Belbin Team roles tool that we use in Strategy planning and team building.
Top 10 activities
This blog will showcase top 10 experiential activities that we have conducted in our training programs. Included are models associated with experiential learning, team dynamics, understanding personality and leadership. We will showcase crisp summary of good books we have read on this blog as well.
Ebnu Etheris
MA.IDT and B. Ed & Trn
Founder Teamworkbound
Magazine Feature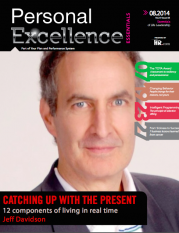 Personal Excellence Magazine (Aug 2014 issue) based in Canada featured our article.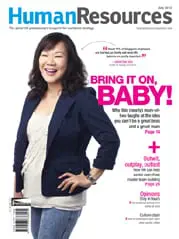 Human Resources Magazine (July 2012 issue), featured Teamwork Bound views on what it takes to engage senior managers.
Our Evaluations
Get started with Teamwork Bound
Want to learn what Teamwork Bound can do for you? See for yourself with a free trial, tests and short in house speaking engagements. We will assure you that our program evaluations meet 85% percentile score, failing which we will not charge for our training sessions.