Coach Wooden
Here is an extraordinary overview of one the best educators you can ever find or even read about. Coach Wooden, whose philosophy towards life holds huge lessons for all of us, more so if you are an educator, parent or a leader leading your corporate teams for one simple purpose – Performing to do your very best. Coach John Wooden was described as an uncommon man. He was a legendary teacher of basketball who wanted to be at best, a literature teacher. He coached basketball at UCLA and is the architect of the greatest championship record in all sports. This is the record he held, 7 national championships in a row, 88 consecutive victories, and list will go on. He was an extraordinary educator who lived a principled life centred on values and he taught the same to his team of basketball players. In the 60's when racial bigotry was common, the lakers famed player Kareem Abdul Jabbar chose to study in UCLA so that he could play for Coach Wooden. In 1947, this was the same man who broke the colour barrier when he refused a berth in the NAIA basketball tournament, a prominent college play off events; when one of his reserve players Clarence Walker (African American) was not allowed to play. Such was his moral courage to stand by his principles. He turned down the invitation again for the 2nd year until NAIA officials changed their racial policy in the 3rd year.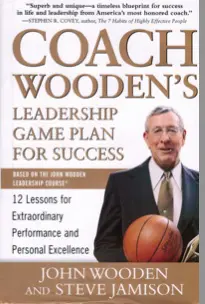 I am writing this blog to share with you the simple but immensely impactful lessons that we can adopt as educators, parents and leaders in our chosen field. His lessons to us includes our ethical behaviour and attitude;
"Be more concerned with you character than with your reputation. Character is what you really are. Reputation is what people say you are. Character is more important" John Wooden.
John Wooden's leadership was character based, his philosophy was centred not on talk and quotes but this man simply lived the values he preached like his father. He spoke about the compass, staying true north and even when a compass is cracked, with solid values it still points true north. It is not about a rank you hold, you can be a Lieutenant Colonel and by virtue of your actions you are ethically and morally flawed when you take short cuts in life. Character leadership is not dictated by the rank or the designation you hold. We all know that.
For all coaches and educators you may want to train your charges by these simple rules that Coach Wooden lived by. He learnt these rules from his father and he expects the same from himself and his players. Coach Wooden describes his father as one who came close to living these rules;
Dad's 2 sets of 3s
Coach Wooden's dad taught him as a child to live his life by the following 2 sets of rules. The first set gave instructions on integrity;
a. Never lie
b. Never cheat
c. Never Steal
The above rule is the very same rule I teach my kids and I will share how succumbing to short cuts in life can derail you big time. As an adjunct educator I assess individuals from all walks of life at an education centre that teaches modular subjects. On one occasion, I failed a Lieutenant Colonel for the very act of plagiarism. Imagine this, this individual even had the audacity to stare me down in the assessment room and did everything he could in the book to lodge a complaint against me. He exercised his right for appeal and once again he was failed by a panel of 3 assessors 2 weeks thereafter. Take a peek at the officers undertaking the 6 months Navy seals BUD/S training program and one critical aspect of officers wanting to make it through the 6 months Seals program is the ability to endure better then the rest of the trainees and moral leadership. The rank on your shoulders do not equate you with respect for any fool can call you "Sir" or "Madam". The same fool called me "sir" when he sat down to be assessed.
Here is the 2nd set of 3 from Coach Wooden or how to face adversity;
a. Don't whine
b. Don't complain
c. Don't make excuses
I like this one a lot and in my home with 2 kids and one on the way, I will not accept any complains from my children. Likewise even with my practice as an underdog, being treated unfairly sometimes, I see no reason to complain, except to bite my teeth grow a few more white hairs and just push on with what I do best with Teamwork Bound. Coach Wooden was one solid educator who never yelled at his players and in 1934, he wrote down his definition of success…. it is not the straight As you get, it is not the big car you drive, it is not the reputation you weave or the rank you have on your shoulders but rather "Success is the peace of mind that is the direct result of self satisfaction in knowing you made the effort to become the best that you are capable of becoming." Dear coaches it does not matter if they don't podium finish, encourage your kids to go past where they were previously.
You don't need luck for PSLE, a race or whatever you choose to do, you just need a simple magical pill called "hard work" laced with integrity and 2 sets of 3, my son. It is sold deep down in your gut when the going gets tough.
References;
John Wooden, (2009), Coach Wooden's Leadership Game Plan for Success, McGraw-Hill Companies
Related Posts
Here is a quick youtube tutorial on incorporating Kahoot in your training programs. Using tech to facilitate training sessions. From icebreakers to team building using Kahoot can happen in face to face sessions too.

Rarely we get to see a Team that personifies high standards. Working out a solution that is complex and taking the standards up one notch higher. One of the most functional teams we have worked with, Genome Institute of Singapore.
Top 10 activities
This blog will showcase top 10 experiential activities that we have conducted in our training programs. Included are models associated with experiential learning, team dynamics, understanding personality and leadership. We will showcase crisp summary of good books we have read on this blog as well.
Ebnu Etheris
MA.IDT and B. Ed & Trn
Founder Teamworkbound
Magazine Feature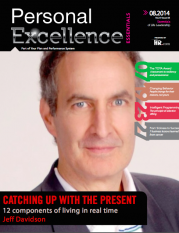 Personal Excellence Magazine (Aug 2014 issue) based in Canada featured our article.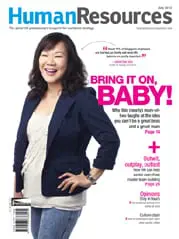 Human Resources Magazine (July 2012 issue), featured Teamwork Bound views on what it takes to engage senior managers.
Our Evaluations
Get started with Teamwork Bound
Want to learn what Teamwork Bound can do for you? See for yourself with a free trial, tests and short in house speaking engagements. We will assure you that our program evaluations meet 85% percentile score, failing which we will not charge for our training sessions.