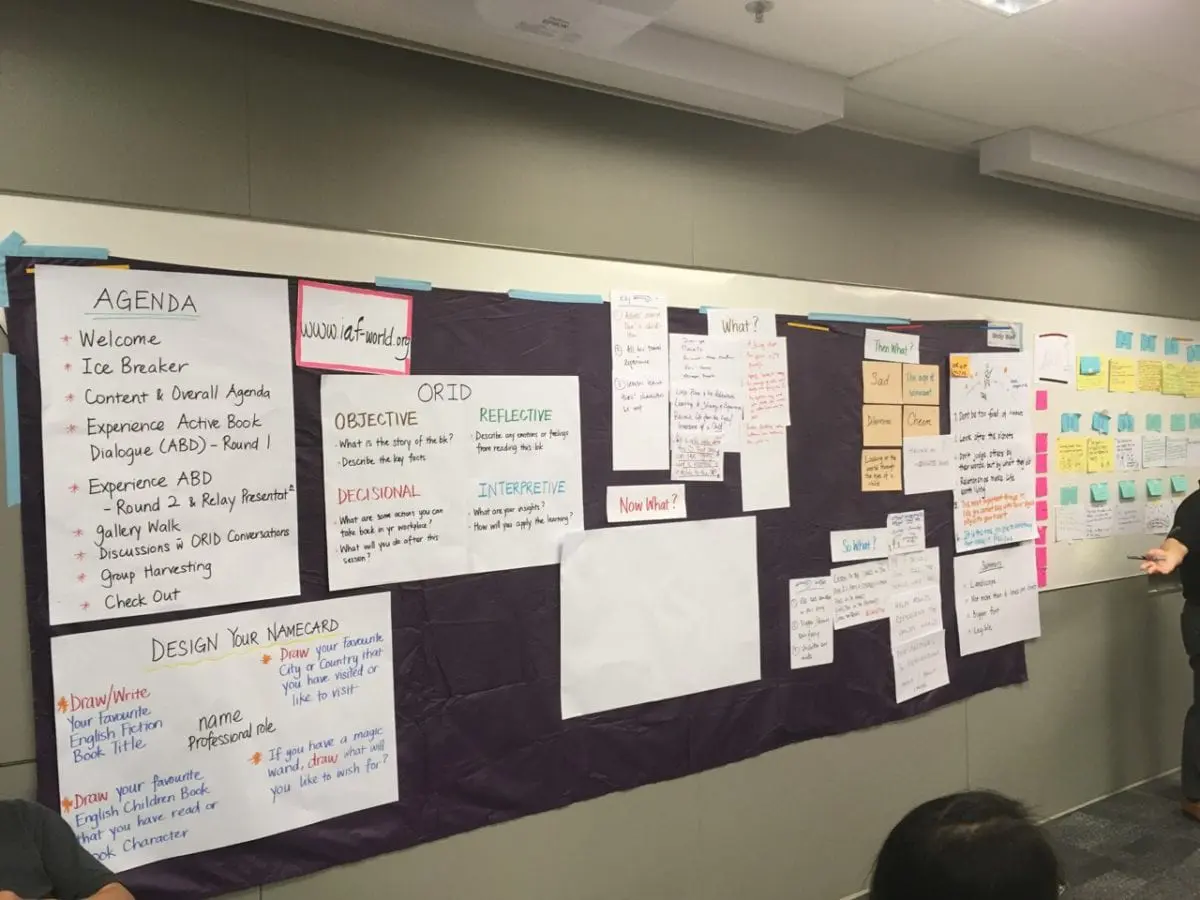 Futuristic method
ABD is the futuristic reading method, developed by Sotaro Takenuouchi, that revolutionised the habit of reading and getting people to love books. This is done through the process of reading and sharing and repeating that process as you present. This includes, getting a group to be responsible for what they have in the book and creating short summaries of what they have read. I was introduced to this methodology towards facilitating groups, at IAL (Institute of Adult Learning) through the folks from IAF. They did a marvelous job of introducing this approach and getting a team of strangers to practice this approach when facilitating teams.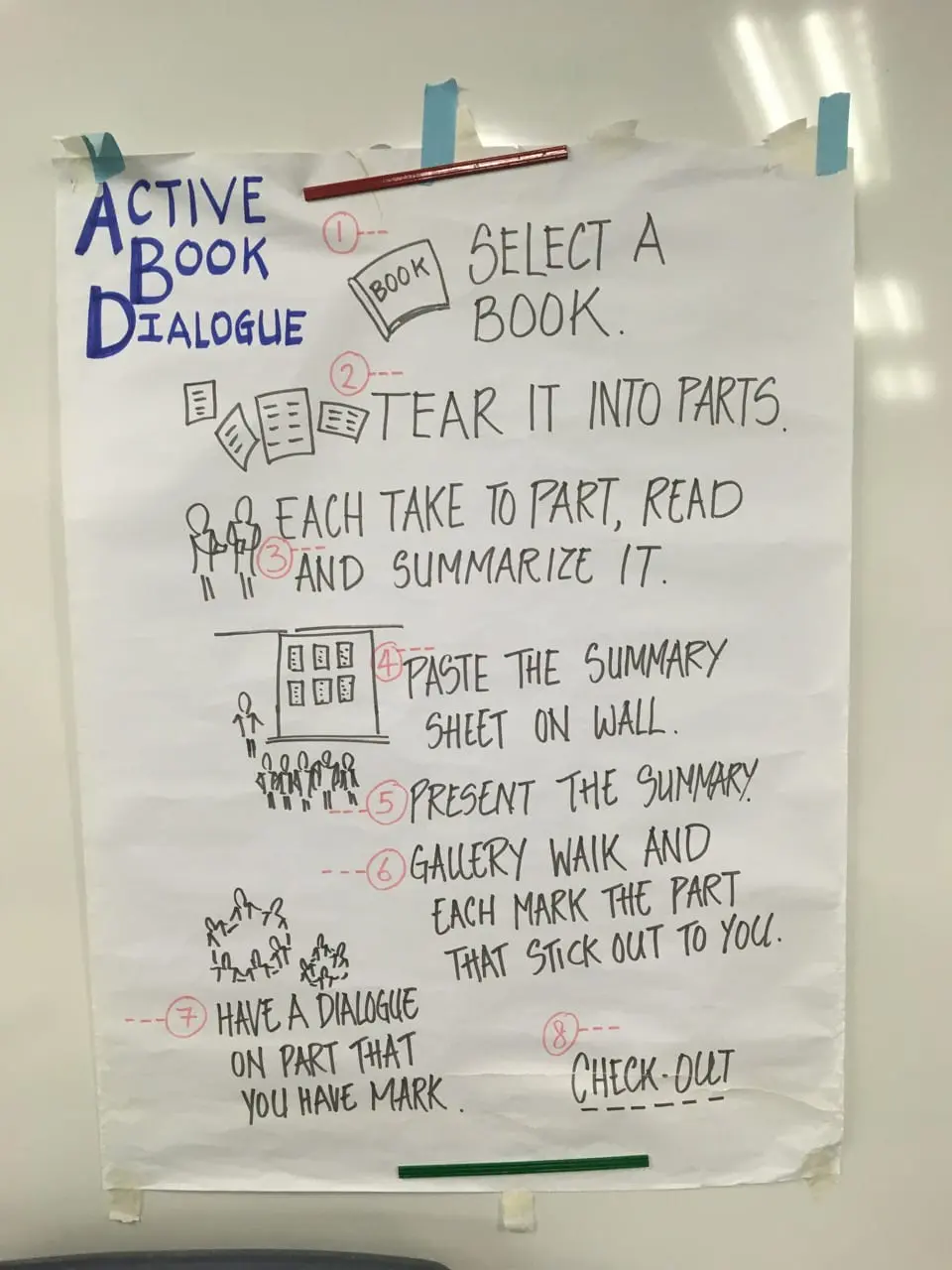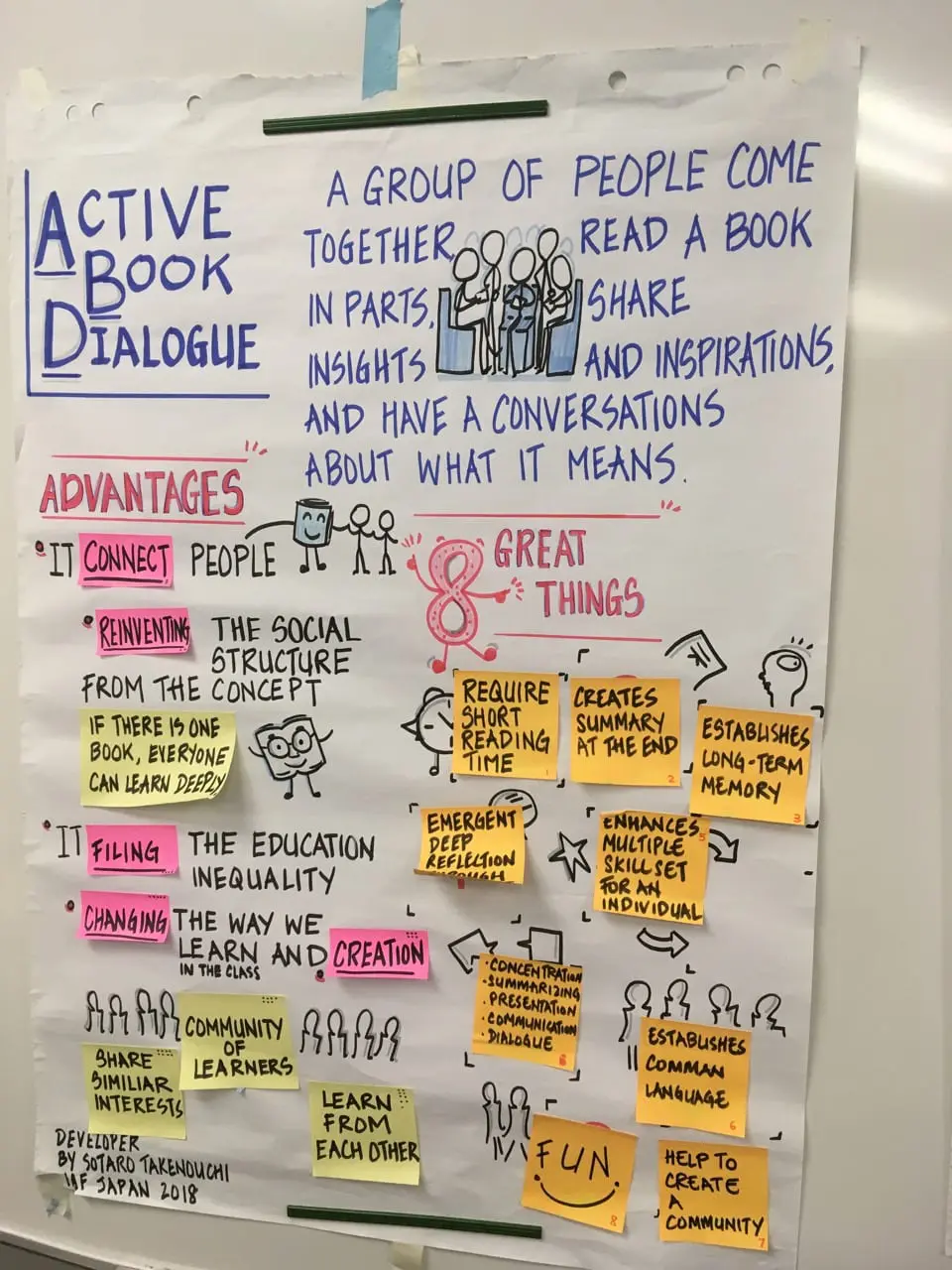 Flow of ABD, how it works
Start with a check in with all the participants in group from 7-15 participants. Decide in advance the book you have in mind. Prepare 2 sets of chapters for each participants, or enough reading materials for 15 with 2 sets of materials for 2 rounds.
Orientation
Provide an explanation and the flow of ABD and what is expected of the individuals. Provide, magic pens, tape and post it notes that is half the size of a4 or a4 sized papers (6 pieces each). Whats is expected of each participant;
Ask each participant in the group to read their chapter or pages assigned and provide a crisp summary in a single page,…. call this the twitter experience on pen and paper
No hard and fast rule how much paper you want to provide, limit to 6, B5 or A4 sized papers
Encourage participant to write their perspective instead of gleaning the sentences from the book and keep it strictly towards summarizing the contents
Relay presentation
Paste the written paper on the wall, following the flow of the chapters. Like a relay race, get each one of them to present the summary one after the other, without pausing or explaining. Get the participants to link and see the value how their summary is connect to the person before you and after.
Dialogue through Gallery walk
After the presentation is done, get the participants to assimilate and reflect what has been shared by taking a gallery walk across all the summaries that has been share, like what you see here.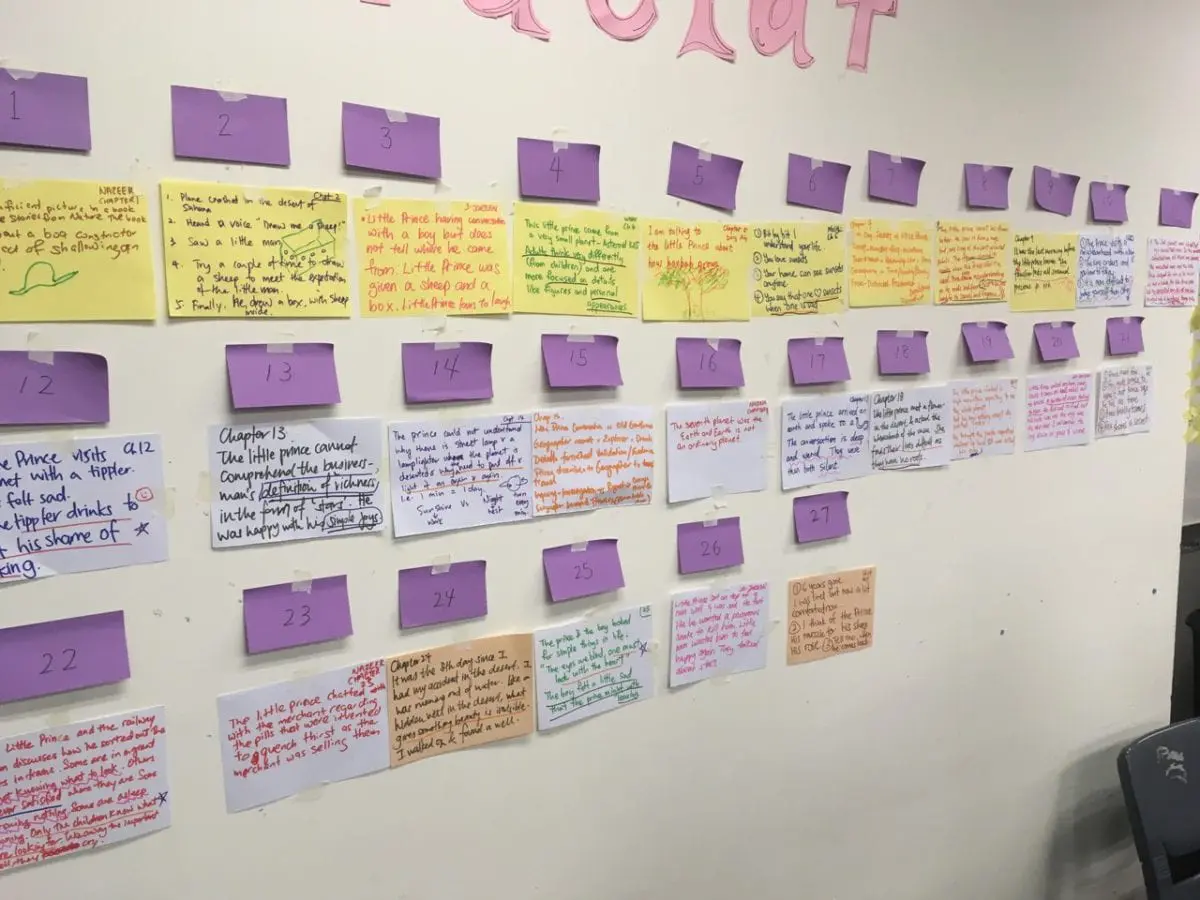 Dry run with IAF
I went through a dry run with the facilitators from IAF (International Association of Facilitators) 2 weeks ago. The approach was novel, I liked it a lot. It brought strangers who have not met one another focused on a singular purpose, getting the summary across. The curiosity to understand the whole story, made this facilitation tool, very engaging, which is why I have blogged this article. Do get in touch with me, ebnu@teamworkbound.com and share with me how you used ABD, cos I will be using this in my strategy planning sessions that I will be facilitating.
Hey! get in touch us we can do the same for you
If you need help having a seasoned facilitator to help you define your strategies, we would love to hear from you. Johnson and Johnson, Markono, Panasonic, Beltcollins and Ministry of Home Affairs are organisations we have worked with. Contact us on this e-mail offce@teamworkbound.com.
Related Posts
Here is a quick youtube tutorial on incorporating Kahoot in your training programs. Using tech to facilitate training sessions. From icebreakers to team building using Kahoot can happen in face to face sessions too.

This flip book is our overview on what you can do to engage the Gen Ys in the classroom. We developed this booklet for Ngee Ann polytechnic.
Top 10 activities
This blog will showcase top 10 experiential activities that we have conducted in our training programs. Included are models associated with experiential learning, team dynamics, understanding personality and leadership. We will showcase crisp summary of good books we have read on this blog as well.
Ebnu Etheris
MA.IDT and B. Ed & Trn
Founder Teamworkbound
Magazine Feature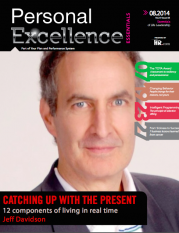 Personal Excellence Magazine (Aug 2014 issue) based in Canada featured our article.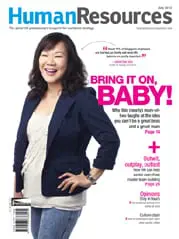 Human Resources Magazine (July 2012 issue), featured Teamwork Bound views on what it takes to engage senior managers.
Our Evaluations
Get started with Teamwork Bound
Want to learn what Teamwork Bound can do for you? See for yourself with a free trial, tests and short in house speaking engagements. We will assure you that our program evaluations meet 85% percentile score, failing which we will not charge for our training sessions.