I have always admired Dr. Scott Simmerman for the work he does with Teams in Team building. We have just purchased PMC's new Innovate & Implement game and we wanted to share a few thoughts on why it works to energize innovation — and why it is very useful to generate engagement on implementing the ideas your company has for making improvements.
PMC has been developing team building games and tools for organizational improvement since 1993, basically as a result of Dr. Scott Simmerman's attempts to improve the way companies involve and engage their people. A consultant to large organizations since 1978, and the former Senior Vice President of Operations of a well-known retail firm, getting people to align to visions and choose to work together to get things done was always a challenge. A real issue in organizations is that; "Nobody Ever Washes a Rental Car."
Team building games
To address this issue, Scott started using team building games and a series of cartoons first shared as one illustration and gradually evolving and metamorphosing into about 300 different illustrations and themes. The basic cartoon appears as:

The basic idea is a very simple one — SHOW the illustration to people and ask them what is happening. The very interesting result is that people see different things and focus on different aspects of teamwork, innovation, leadership, motivation, systems and processes and virtually all aspects of working. The really basic anchor point is that the Round Wheels are already IN the wagon — so why are they using Square Wheels???
What we do with the illustration is involve and engage people in discussions about the realities of improvement.
One needs to "step back from the wagon to see things differently
One needs to understand that stopping the wagon is an essential part of making changes
It takes a team of people to accomplish anything and the leadership needs to actively support the change / improvement
Improvements do not just happen on their own; the tendency is to NOT improve and keep doing things the way they work now
Ideas can come from anywhere, but good ideas already exist
One needs resources to actually mount the round wheels on the wagon
Innovate and implement
Innovate & Implement is a Square Wheels game designed for tabletops of 4 people. Understanding and already discussing the need to deal with the things that can work better, we share the rules of the game and then allow people to play with the ideas and issues around generating changes, The challenge to participants is to work within a structured environment and find the ideas for improvement (Round Wheels) that are hidden in different areas of the workplace.
The ideas for improving already exist within individuals and areas of the organization. The issue is that we can improve our forum for discussing what could be done differently to make things better in the future. Who needs to be involved, what resources are required, how will management pave the way forward and other issues are more easily discussed when people have a strong, shared interest in improvement.
Elements of play
Some elements of the game play:
Set up with the Square Wheels metaphor – innovate by finding the Round Wheels
Teams are encouraged to break the rules
Teams are encouraged to look for lots of little changes they can make
Pause the game after teams get settled in and ask for shared ideas about what they know and what they don't know
Perceptions and stereotypes of trainers and managers
Training cards are beneficial but no one looks at the training tips
Manager can offer help – game leader has dice in pocket and additional resources
Teams do not ask for help. They do not challenge the rules. They work within boundaries regardless of whether they are real or perceived
Very Flexible Debriefing can be structured around the real organizational issues and opportunities–perceptions and realities. Discussions link to things they can do and do differently to make better impact.
Break the boundaries that participants impose on themselves.
This exercise is fast and fun. But the message behind it is that we need to identify the ideas, manage the roadblocks, involve the participants and do things differently in order to see improvements.
The exercise links neatly to YOUR issues and YOUR opportunities, at least as to how your people see them.
We are incorporating this exciting board game in out team building program centred on innovation and implementing new ideas. Do get in touch with us if you are keen to explore the use of "Innovate and Implement"team building session with your teams, at +65 63152587 or Email Teamworkbound

Related Posts
Top 10 activities
This blog will showcase top 10 experiential activities that we have conducted in our training programs. Included are models associated with experiential learning, team dynamics, understanding personality and leadership. We will showcase crisp summary of good books we have read on this blog as well.
Ebnu Etheris
MA.IDT and B. Ed & Trn
Founder Teamworkbound
Magazine Feature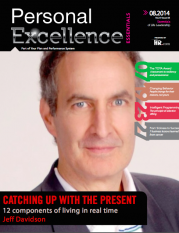 Personal Excellence Magazine (Aug 2014 issue) based in Canada featured our article.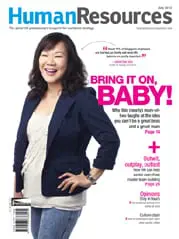 Human Resources Magazine (July 2012 issue), featured Teamwork Bound views on what it takes to engage senior managers.
Our Evaluations
Get started with Teamwork Bound
Want to learn what Teamwork Bound can do for you? See for yourself with a free trial, tests and short in house speaking engagements. We will assure you that our program evaluations meet 85% percentile score, failing which we will not charge for our training sessions.