A few years ago I took up an adjunct lecturing position in a public institution. The topics I taught ranged from Instructional design to training needs analysis. One aspect of my responsibilities entailed assessing assignments for a certification program adult learners attended. In these programs, I had the chance to meet, really awesome students, who hungered to learn and slackers who who were hoping for an easy pass.
As an assessor, I usually get the assignments emailed to me 1 month before they are assessed. For this batch, I had to mark the assignments in 2 batches, marking the assignment submitted by a "half baked Colonel"l in Jan, when incidently I was also struck with chicken box, that lasted 3 weeks. After failing the Colonel's assignment I was drifting in and out of consciousness battling the fever, that just wasn't going to go and the incessant itch that started with a lone blister in my right thump now covering all parts of my body. I recovered just in time for the face to face portion of the assessment and I was able to mark the rest of the assignments.
The friend of the Colonel, I had to fail him for he got the concepts wrong and in the assessment room, this man started to "scream", demanded and even shared that he had friends with the folks in the right places. Unfortunately for him, that one right place he needed a friend was not in the room. Very calmly I ticked the last question on the box, "Candidate not competent". He did make a big deal cos when he walked out, the deputy director walked in there after, asking me if everything is OK. I taught the night class that night and headed back home, thinking, what a jerk I had to deal with that day. If you got it wrong, just accept it and move on or re appeal your assignment to have that paper marked again by another assessor.
I had to do another assessment the following morning. I missed out the plagiarism that took place on this batch of students for I had marked the assignments in two batches. Before and after my own tango with chicken pox. Only in the assessment room, as I was assessing the half baked Colonel's assignment, I realized, here was an assignment that was plagiarized. Copying 1 part of the assignment I failed yesterday. The "Colonel" walked in like a mouse, greeted me "Sir" and even bowed his head slightly as he sat comfortably across me. Parts of his assignment were fine and they were as thick as a master's course book thesis. However, one critical part of his assignment was literally a replication of the chap I failed yesterday. This wasn't a good day for both of us and I realized, this will become one rare day, I will be tested, really tested to stay clam. 20 minutes till the end of the assessment, I politely told him that he had flunked and he needs to be re assessed again. This was when the true colors of a civil servant gleamed with all its warts and putrid sense of wanting to bully an assessor who was going to stand his ground. Here are lessons I learnt that day;
Stand your ground firmly even when the adult student personifies aggressive behavior, dun cave in to aggressive behavior and taunts
Stick to the facts and remember stand your professional ground
Ask yourself, one question, are you standing up for ethical behavior on your part or are you willing to cave in for a dime, worrying about your own future work at the institute. For obviously he had links to all the key folks in the institute and people he knew outside
I had enough of this child like tantrum and I asked him politely to leave the room because I found his work "incompetent". He had an option to make an appeal outside. He stared me down and very gently picked up the mineral water bottle on the desk. Very calmly started to open his bottle whilst staring me straight like a badass gangster telling me that we still have 10 minutes to go for this assessment to finish. All the while staring straight into my eyes. I picked up the gauntlet that he threw, bent over closer to him, folding my arms on the table and very calmly told him "yes, we can wait for 10 minutes". Eyeballing me like a punk he was hoping that I would change the grading of his assignment. He walked out, there was a big commotion outside, I went down to meet the deputy director then. Spent another 30 minutes to write my final say on the assessment script and I walked out of the building.
The re appeal took place, he was failed again by a panel. I was not reached out to in anyway by the Institute folks and I also decided that I will take up less assignments from the Institute after that incident. Between buckling down and doing whats right, I did what I had to do and I paid a price too. An acrimonious relationship with the Institute thereafter. Coincidently right after that incident, with just 4 hours notice my class lecture that I conducted that night became an official observation session for facilitator assessment and staff evaluation.
Why this narrative storytelling, very much felt that I needed to share critical aspects of this experience. People, power and acts of dishonesty. Seeing dishonesty taking place right before you and wondering why, individuals would want to choose to be dishonest. Here is clip from RSA Animate, the truth about dishonesty. Why write this blog? Very much wanted you to view this short clip. Really its all about this clip. It fundamentally talks about the honest truth about why people are dishonest.
Once you start rationalizing your actions, and cognitive disonance is entrenched in the act of cheating, there comes a high chance where you may want to get away with dishonesty.
That aside, what I liked more about this video, is having "Moral reminders". "Moral reminders" decreases the act of rationalization and correspondingly decrease the act of being dishonest. Very plainly, just look at the act in that context, don't over analyze or rationalize it. "No" not everyone is doing it and even if they did, I am not going to, cos this is wrong. Ask simple questions and you may just avoid, a nightmare that the half baked "Colonel" wasn't able to side step.
Reference:
RSA Animate, (2012, Sep 14). Title of video [The truth about dishonesty]. Retrieved from https://youtu.be/XBmJay_qdNc
Related Posts
Top 10 activities
This blog will showcase top 10 experiential activities that we have conducted in our training programs. Included are models associated with experiential learning, team dynamics, understanding personality and leadership. We will showcase crisp summary of good books we have read on this blog as well.
Ebnu Etheris
MA.IDT and B. Ed & Trn
Founder Teamworkbound
Magazine Feature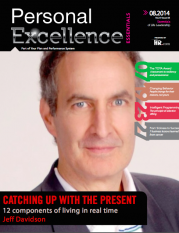 Personal Excellence Magazine (Aug 2014 issue) based in Canada featured our article.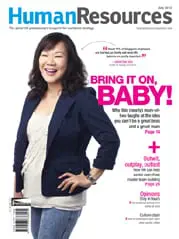 Human Resources Magazine (July 2012 issue), featured Teamwork Bound views on what it takes to engage senior managers.
Our Evaluations
Get started with Teamwork Bound
Want to learn what Teamwork Bound can do for you? See for yourself with a free trial, tests and short in house speaking engagements. We will assure you that our program evaluations meet 85% percentile score, failing which we will not charge for our training sessions.