People smart engaged me to conduct a session for all the consultants who are keen to learn and apply new skills as facilitators. I have used Kahoot to facilitating using tech, every time I conduct training programs. Its an amazing tech to use and its easy to set up and develop your own modules on Kahoot. If you are keen to incorporate Kahoot  facilitating using tech, , in your Team building programs, walk through the session that was recorded by People Smart.
In today's fast-paced and dynamic work environment, fostering strong team dynamics and promoting collaboration is essential for achieving organizational success. Traditional team-building activities often fall short in capturing employees' attention and keeping them engaged. However, with the advent of technology, innovative solutions have emerged, one of which is Kahoot. Kahoot is a game-based learning platform that can be leveraged effectively to enhance team building activities. In this article, we will explore how Kahoot  facilitating using tech  can be used as a powerful tool for team building, combining education, engagement, and fun
How Kahoot Facilitating Using Tech
This session was attended by PS consultants and it was designed for trainers to acquire this skill and apply them straight away. One of the greatest advantages of using Kahoot for team building is the ability to create customized quizzes and challenges. These can be tailored to align with your team's specific goals, industry knowledge, or even company values. By incorporating relevant questions, you can assess your team's understanding of specific topics, stimulate their critical thinking abilities, and encourage discussion among team members. Kahoot is user friendly and easy to set. All you need is an account and you are good to go.
Team problem solving

Program reflection

Knowledge assessment as a Team
Facilitating Knowledge Sharing and Learning
Team building activities should not only promote collaboration but also provide an opportunity for knowledge sharing and learning. Kahoot facilitating using tech offers a powerful platform to share information, conduct training sessions, or reinforce important concepts. By incorporating educational content into your Kahoot quizzes, you can transform team building activities into valuable learning experiences. Kahoot facilitating using tech enables team members to acquire new skills, expand their knowledge base, and develop a deeper understanding of their roles and responsibilities within the team. I have used Kahoot as a tool in several settings. This includes doing team exercises to getting team to reflect on what we have covered during reflective check points. We can do reflections as a quiz at the start of day of training sessions and even at the end of the day. There are many ways to use with Kahoot, both in remote and face to face sessions
Hope you find the content and the friendly banter from People Smart, fun and useful. Contact me at ebnu@teamworkbound.com, if you need any help.
Related Posts
Active book dialogue is an experiential learning technique that you can use to engage participants. We share the approach here. Leave us a comment or two and share with your experience using this.

Rarely we get to see a Team that personifies high standards. Working out a solution that is complex and taking the standards up one notch higher. One of the most functional teams we have worked with, Genome Institute of Singapore.
Top 10 activities
This blog will showcase top 10 experiential activities that we have conducted in our training programs. Included are models associated with experiential learning, team dynamics, understanding personality and leadership. We will showcase crisp summary of good books we have read on this blog as well.
Ebnu Etheris
MA.IDT and B. Ed & Trn
Founder Teamworkbound
Magazine Feature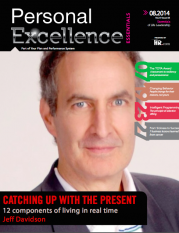 Personal Excellence Magazine (Aug 2014 issue) based in Canada featured our article.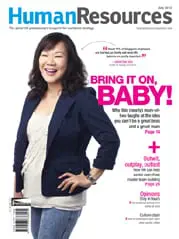 Human Resources Magazine (July 2012 issue), featured Teamwork Bound views on what it takes to engage senior managers.
Our Evaluations
Get started with Teamwork Bound
Want to learn what Teamwork Bound can do for you? See for yourself with a free trial, tests and short in house speaking engagements. We will assure you that our program evaluations meet 85% percentile score, failing which we will not charge for our training sessions.