We have realised there is a trend in the DISC profiles in the different industries that we have worked with when we looked at our DISC data. With this data, we are able to showcase the general DISC profiles apparent in the government agencies, Multinational companies and tertiary students. This blog showcases the journal article by Dr. Tom Henkel Phd. This article featured the study conducted by Embry Riddle Aeronautical University on 753 Managers who attended their advanced leadership program and completed the DISC assessment. Understanding personality using test instruments provides us with the understanding of our behaviour tendencies at work. Using validated instruments such as Personality profile system DISC, the big 5 personality and MBTI provides us with snapshot of who we are. Here's a visual overview of the results of their study.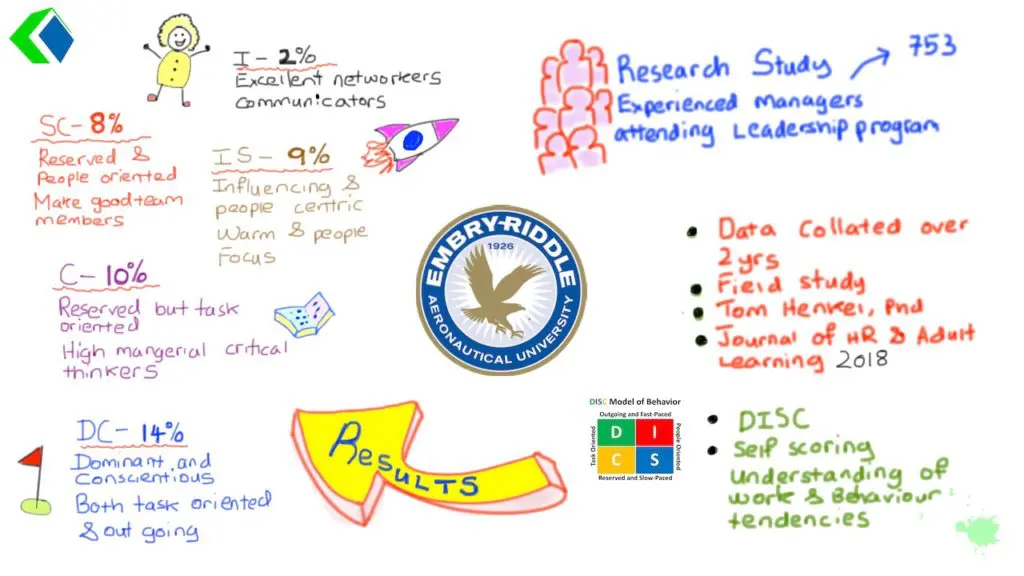 Similar to the research that we have done with teams, the DISC profile trends observed amongst the 753 managers and the DISC profiles is one I found interesting. Let's look at the results. Dr. Tom Henkel paper was published in a journal article in Human Resource and Adult learning in 2018. The results detailed the Manager's DISC styles, the most common and the rare DISC profiles amongst them. DISC measures personality traits such as Dominance, Influencing, Steadiness and Conscientiousness. In most instances individuals will have 2 traits, showcasing the dominant and their primary traits.
The creative pattern DC
The creative pattern is described as DC. The study showed 106 or 14% of the managers showcased this profile. This was the most common profile we saw with Managers in the government agencies in Singapore.
Both task oriented and analytical
They carry the extroverted behaviour being outgoing and being careful
They make decisions quickly, deliberating very carefully the facts they have at hand
The objective thinkers C
The objective thinkers are seen as pure Cs. The profile distribution showed 77 or 10% of the managers showcased this profile.
Reserved but task oriented, often seen as managerial critical thinkers
They carry the introverted behaviour being very careful and meticulous
They bring critical thinking to the team's benefit
The adviser profile IS
The adviser profiles showcasing Influencing and Steadiness traits. 68 0r 9% of the managers showed this profile. We found this amongst Pilots we worked with and they were by far the most endearing folks we have met.
Outgoing and people oriented, often seen as good colleagues to work with
They show warmth, empathy and understanding
They make up the critical piece needed to keep teams together.
The influencing profile I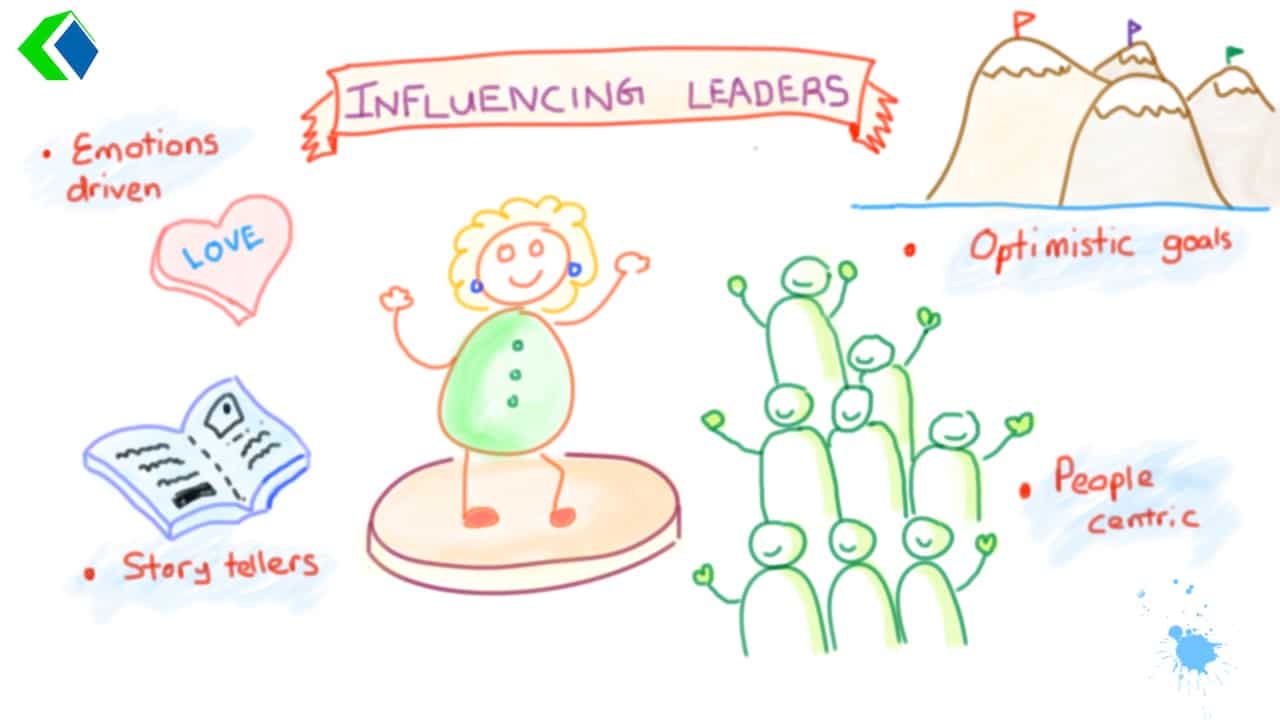 The pure I profile or combination of I traits was the least seen profiles in this study. Apparently this profile was least seen in most companies that we have worked with too. I profile leaders do help to craft awesome teams. They are a rare breed. They bring energy, charisma and enthusiasm to the organisation they work with. The profile distribution of Managers shown in this study was similar to the trends we have observed in our own data. Organisations can go beyond just using personality profile system tool such as DISC for staff development. The profiles seen within your work teams can be further analysed against, tactics and strategies you want to implement. Beyond just doing 1 test after another, take your time to pause and study the trends. Use it to make meanings out of your strategies and the people you have to implement them.
Reference
Dr.Henkel,T.(2018). A field study: Manager's work behavioural style. The Journal of Human Resources and adult learning, Vo. 14, Num 1, Jun 2018
Related Posts
Last week, we started our in person training programs. For Singapore Tourism Board, we conducted a half day training session that involved DISC personality traits and Team building. 35 participants in all attended this program. We provide one of the most comprehensive DISC training program in Singapore.

Working with the D centric boss, using DISC personality system. Here we share with you the tips on how you can manage and work with them.
Top 10 activities
This blog will showcase top 10 experiential activities that we have conducted in our training programs. Included are models associated with experiential learning, team dynamics, understanding personality and leadership. We will showcase crisp summary of good books we have read on this blog as well.
Ebnu Etheris
MA.IDT and B. Ed & Trn
Founder Teamworkbound
Magazine Feature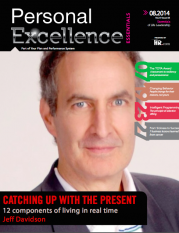 Personal Excellence Magazine (Aug 2014 issue) based in Canada featured our article.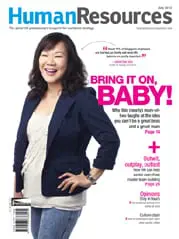 Human Resources Magazine (July 2012 issue), featured Teamwork Bound views on what it takes to engage senior managers.
Our Evaluations
Get started with Teamwork Bound
Want to learn what Teamwork Bound can do for you? See for yourself with a free trial, tests and short in house speaking engagements. We will assure you that our program evaluations meet 85% percentile score, failing which we will not charge for our training sessions.